How it all began
Tuesday, March 16, 2021 | About Me
Welcome! I'm so happy you stopped by! I LOVE teaching Let's Play Music, Sound Beginnings and Presto! Here is a recent picture with my family: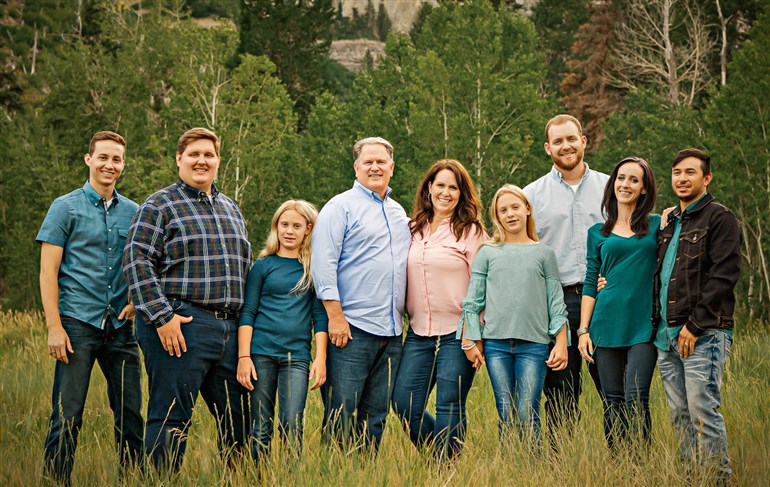 Twelve years ago this month, I discovered Let's Play Music for the very first time through a newspaper article in the community section of the Arizona Republic -- that's right, Arizona. I first taught in Gilbert, Arizona and I fondly remember my first studio families during those years. At that time (2009) Facebook had just expanded to include regular people not currently enrolled at a university and instagram hadn't been invented yet. When I started teaching Let's Play Music, I also started blogging. Watch for a fun walk down memory lane: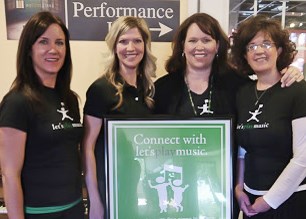 An Arizona native, I moved to Utah in 2015. I love seeing the mountains every day. I have seven amazing children, two of whom are Sound Beginnings and Let's Play Music graduates. For the last 9 years, teaching Let's Play Music and Sound Beginnings has given full expression to my love for music, children, and lifelong learning. I love it! I also thoroughly enjoy my job as an Associate Trainer with the company training and mentoring new trainees. Read on for my childhood music stories.
I cut my teeth listening to Daddy practice. Dad insisted a violin produced the purest sound.
Wieniawski Violin Concerto with the University of Idaho Symphony, 1978
I have warm, happy memories cuddled up with Mom before bed as she paged through
My Picture Song Book
(Dalton, Ashton, and Young) and sang song after song for us. I specifically remember the thrill I felt when I looked at the train illustration and listened to her sing, "
Choo! Choo! Choo!"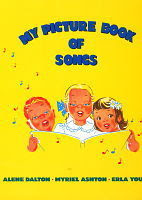 Mom could often coax us to stay in our beds at night by promising to play her viola from the nearby family room. The number of times I fell asleep listening to "Pop Goes the Weasel," I can't possibly count.
Although my own violin years were short lived, at 8 years old I began lessons with Pop, my paternal grandfather. He was passionate about exactness and demanded excellence. I remember how hard he pressed his pencil for "Every Good Boy Does Fine" more than the note names he wrote. Yet Grandpa instilled much of the music theory I carry with me today. I find I am often transported to those long ago lessons as I prepare to teach. I feel a great love for him as I remember and honor his teaching legacy.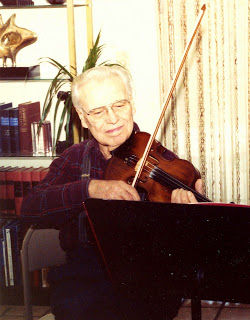 It was a 7 am lesson slot with Helen Larkins where I found my piano experience. Each May, a perfected, memorized recital piece was performed for parents and guests followed by proper cake and punch served by students on glass dishes. My greatest joy at the piano came playing duets with my big brother, Eric, and my dear friend, Belinda.

I consider it a privilege to teach children Let's Play Music and Sound Beginnings and I look forward to speaking with you. Please contact me: rosalynfrancis@letsplaymusicsite.com